5 Things To Do in Morocco
Related Posts: Marrakech – Four Days in Moroccan Splendor
—
Planning a trip to Morocco? Here are 5 ways to enjoy your time in Marrakech.
01 – Relax in a Riad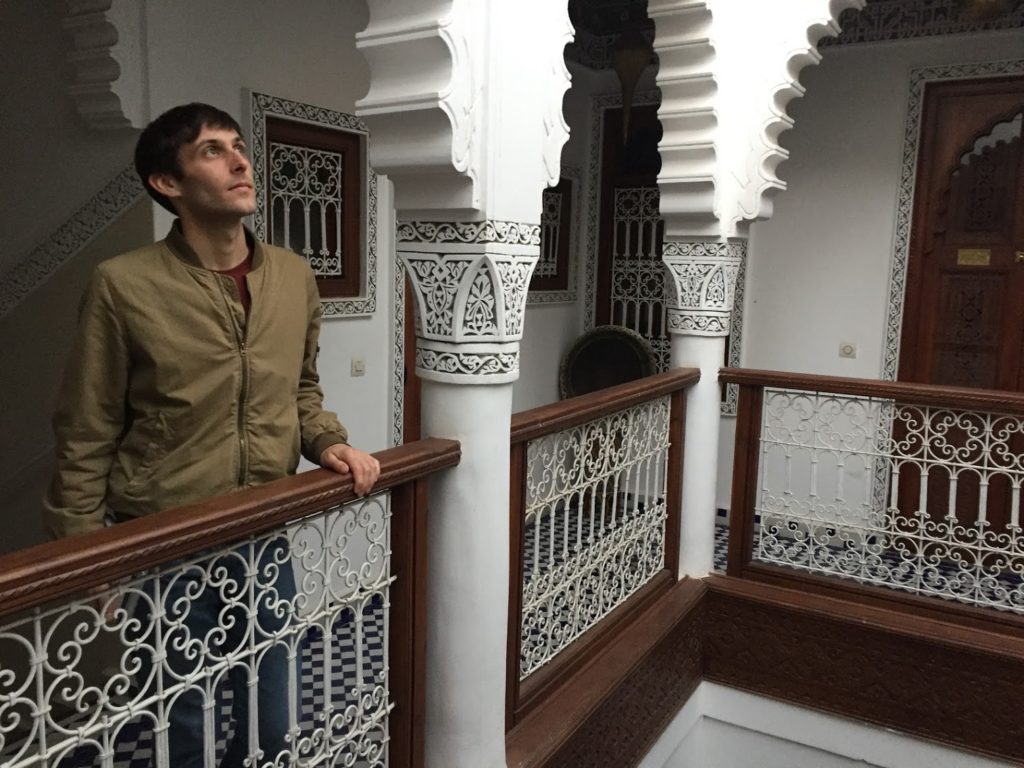 A riad is a traditional Moroccan house or palace with an interior garden and/or courtyard. There are tons of riads to choose from at Booking.com, for all budgets and preferences. We stayed at Riad Johara and recommend it. The riad is run by Astrid, a lovely German woman, and Adam, a local photographer, who make sure you feel like family in this little oasis. The riad welcomed us with moroccan mint tea on arrival, and a deluxe breakfast every morning.
02 – Taste the Tagines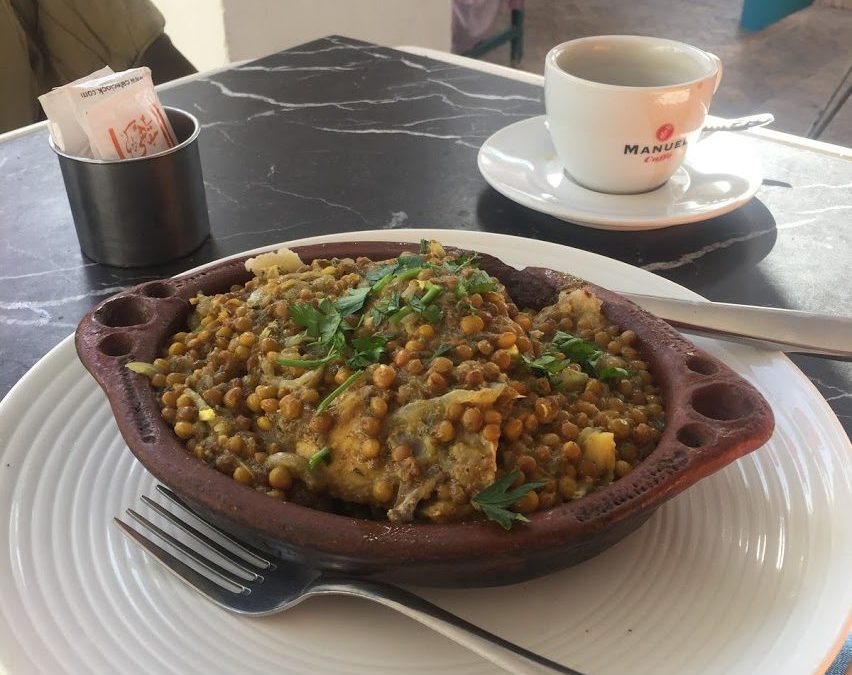 Bring on the flavor! While I was only in Morocco for four days, I didn't tire of the tagines or pastillas or other full-bodied Moroccan meals. My favorite was the lamb tagine at Cafe chez ZaZa, which was chockful of root vegetables and tender meat off the bone. Will have to add a Moroccan cooking class to my next journey. (Photo Above: Chicken Rfissa at Cafe Clock).
03 – Be a Tourist!
In the States, I avoid Fisherman's Wharf and Times Square as best I can. But when traveling abroad, there's something to be said about doing all the classically touristy things. It's fun! The 1-hour camel ride on the beaches of Essaouria was an absolute highlight of the trip. (Zouina Cheval coordinates pick-up and drop-off in most places in town).
04 – Sightsee on Foot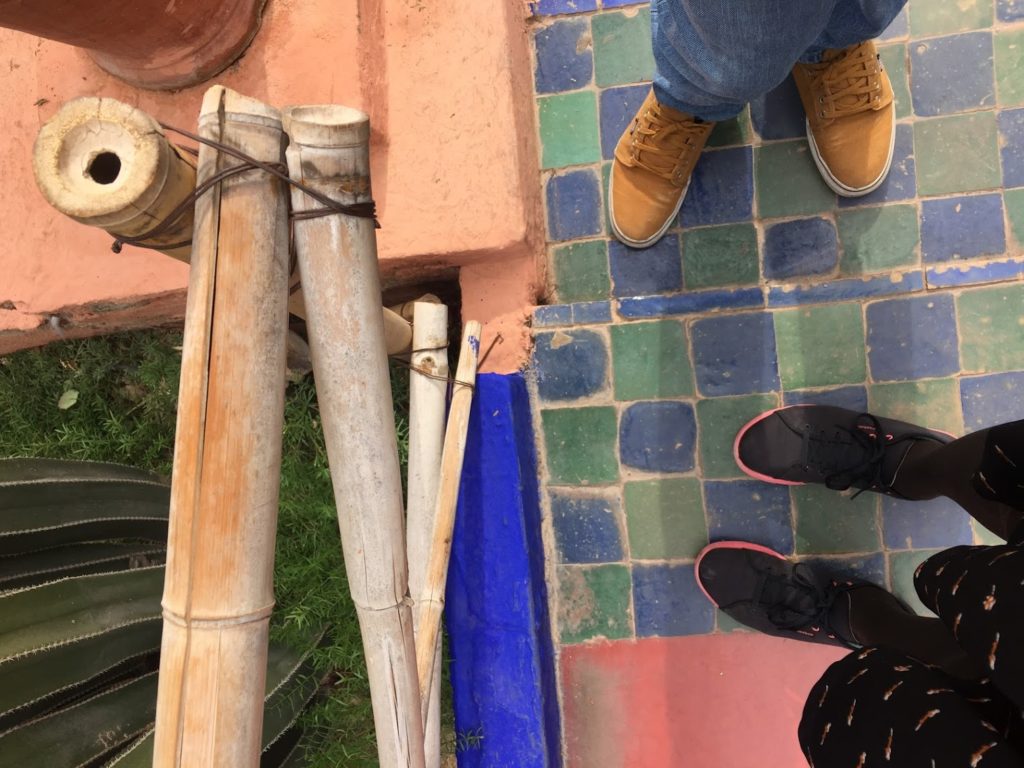 I found Marrakech to be a great place to explore by foot. Despite the desire to keep to yourself amidst the chaos (or the desire not to get lost), locals are fairly friendly and used to tourists, offering directions and help when needed. A mix of Arabic, French, and English is spoken. Most of the main attractions are in the Old City, and can be accessed by foot (e.g. Palais Bahia, El Badi Palace, Ben Youssef Mosque, etc.). Part of sightseeing on foot is also shopping at the souks. Be sure to bargain! And once that's too overwhelming, it's time to rest and…
05 – Surround Yourself in Gardens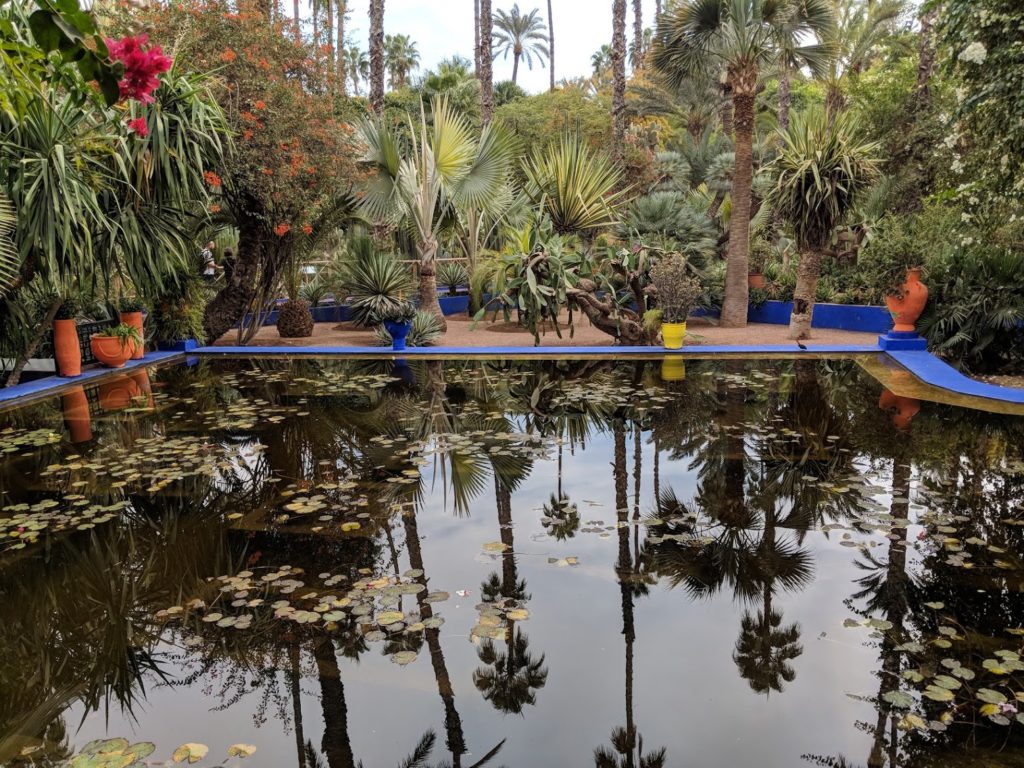 The souks, dirt, and incessant bargaining can easily get overwhelming. However, the Red City is home to beautifully manicured gardens as an oasis from the chaos. There are at least 10 stunning gardens in and around Marrakech – of the ones visited, my favorite was Le Jardin Secret.