Marrakech: Four Days in Moroccan Splendor
Morocco is a photographer's delight, with colorful architecture and intricate tilework at every turn. The country has clear French, Middle Eastern, and African influences, which makes for a grand cultural experience. We traveled around the Thanksgiving holiday in late November, which had pleasant and dry temperatures (70-80°F during the day).
As our trip to Morocco was limited in time, we focused on one city — Marrakech, with a day trip to the seaside town of Essaouira. Why Marrakech? Cheap direct flights from London via EasyJet (~3hr 30min). Flights to Morocco from SF are relatively expensive and require at least one layover; as such, we coupled Marrakech with London.
With a delightful four days in Morocco, I'm already planning the next trip back to explore the rest of the country — from Casablanca to Fes to Rabat. Here's the recap for Marrakech and Essaouira.
Day 1 – Medina Walks and Moroccan Tiles
01
We arrived at Marrakech Menara Airport in the morning. To make our arrival simpler, we arranged an airport transfer to our riad rather than negotiate for a taxi. Considering the narrow pathways of the Old City and the chaos of the Medina, I'm very glad we had a direct guide from the airport to our accommodations (~30 minutes away).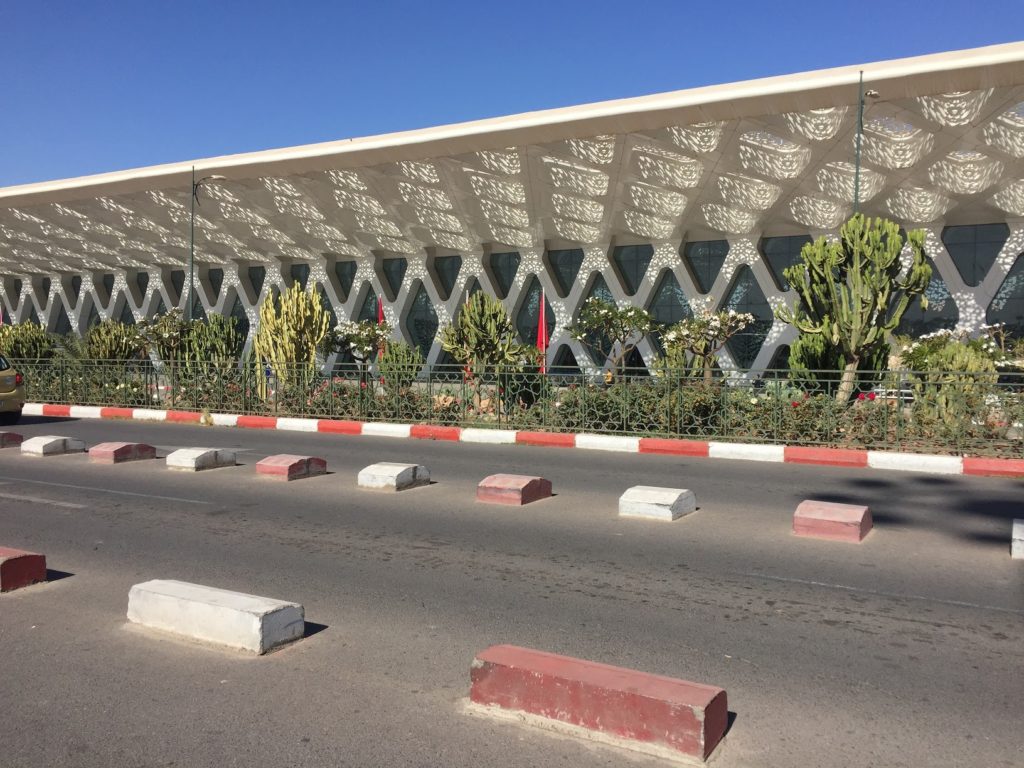 02
We stayed at Riad Johara, a new boutique riad. The photos lived up to the beauty in person. Classically gorgeous riad and a warm moroccan mint tea welcome!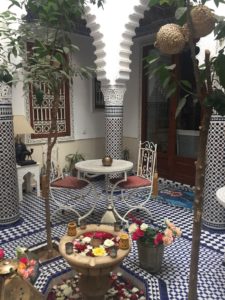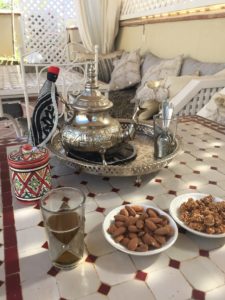 03
After settling in, we got our bearings and explored our neighborhood/the Medina by foot. First stop: Ben Youssef Mosque.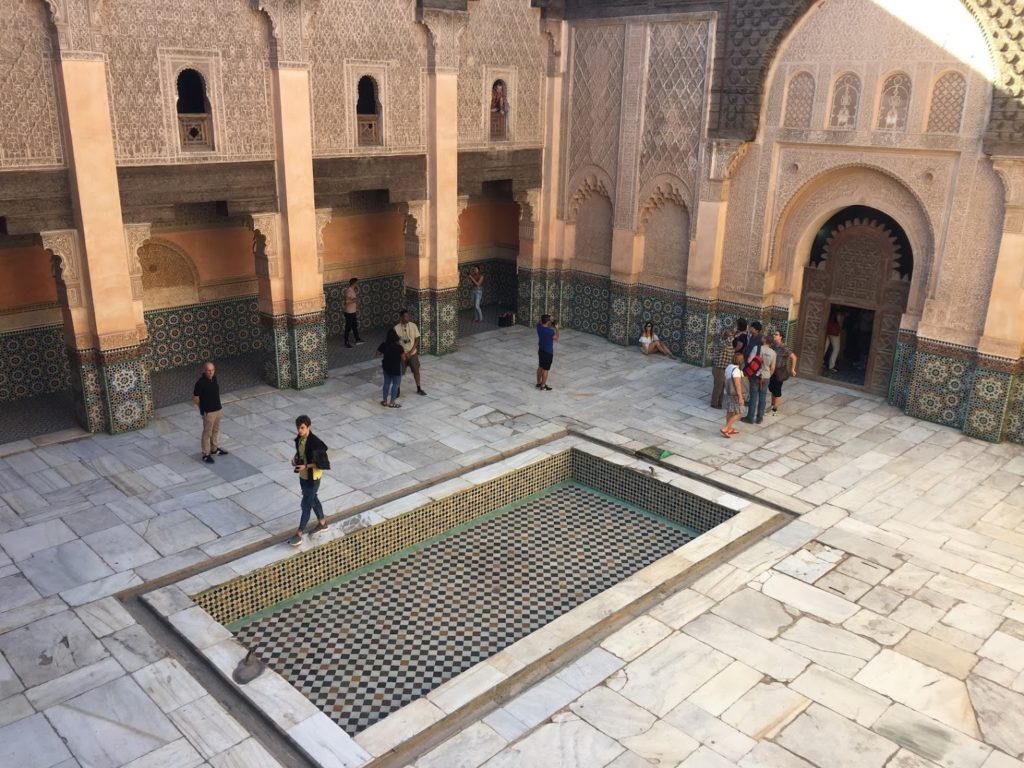 04
La Maison de la Photographie (Photography Museum), with a nice introduction to Morocco and berbere culture.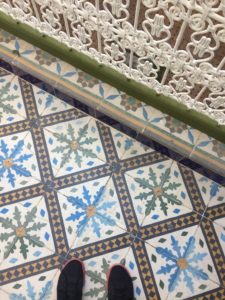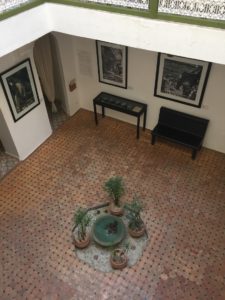 05
Le Jardin Secret, a well kept secret indeed. I preferred this peaceful garden over the more popular Jardin Majorelle.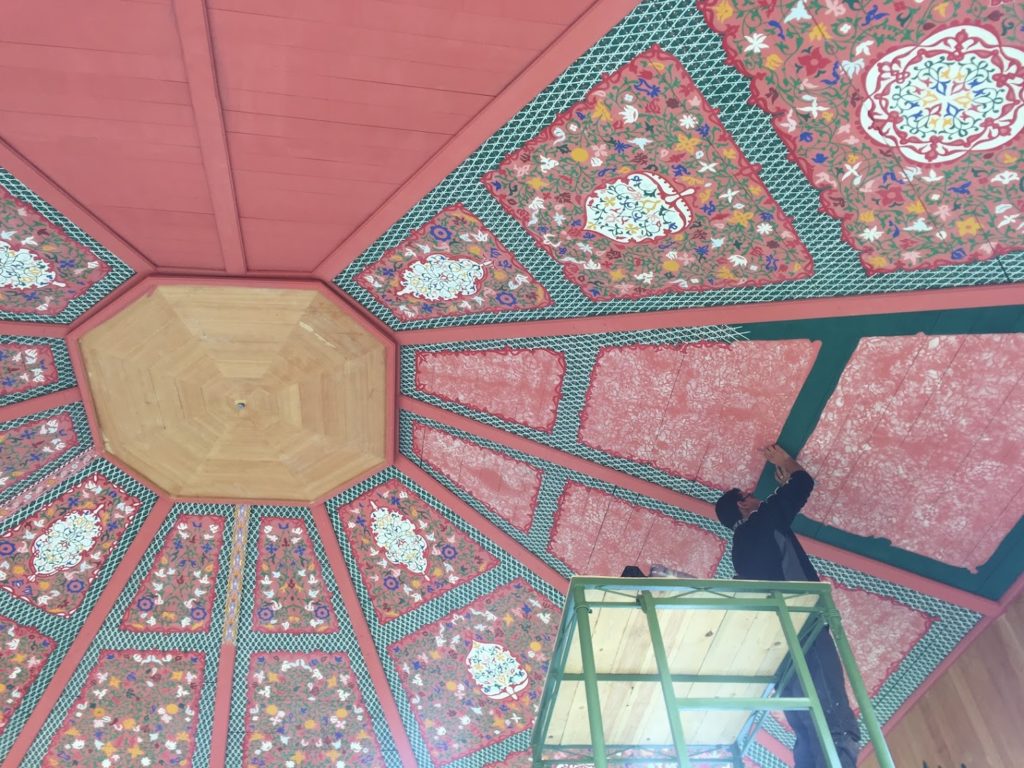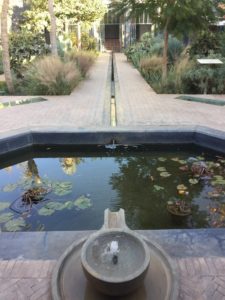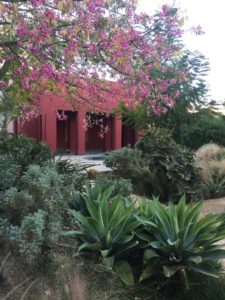 06
Dinner at Cafe chez ZaZa.This is a low-frills casual rooftop spot that's much less romantic than some other restaurants, but it's the right place to go to if you want that "oh-my-god-this-is-delicious" home-cooked meal. That flavorful lamb tagine! That flakey chicken pastilla! We loved it so much that we came back on Thanksgiving.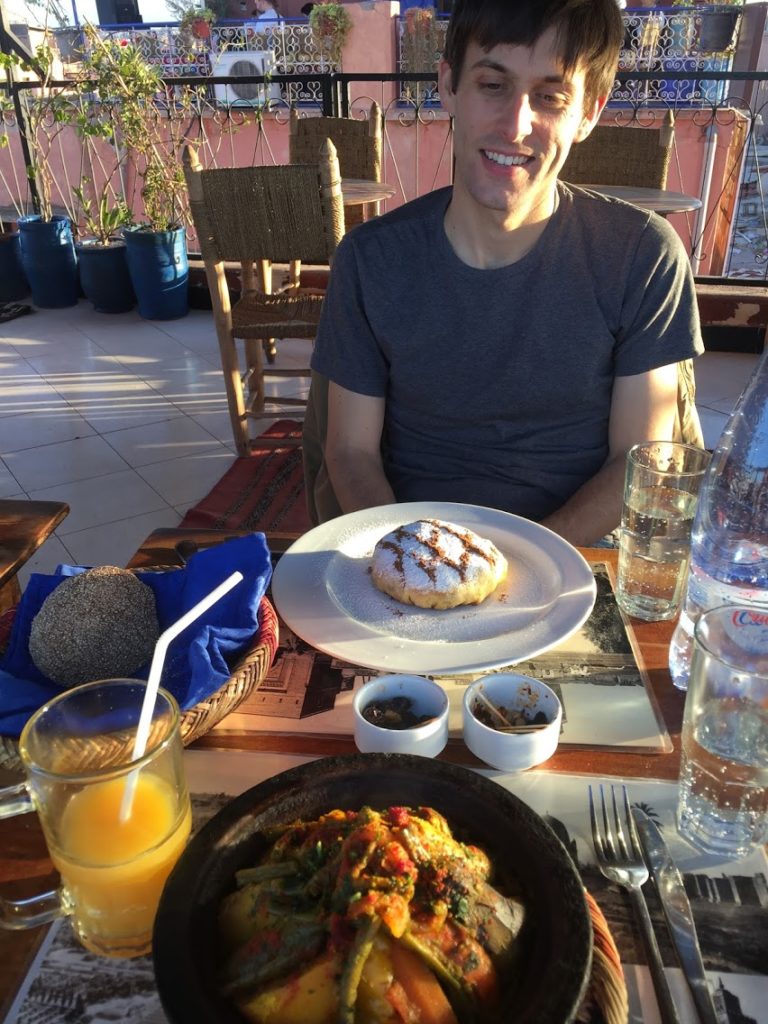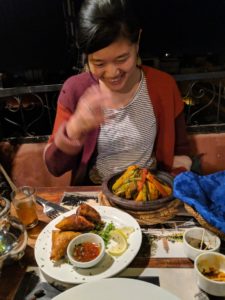 Day 2 – Jardins and Riad Relaxations
07
Breakfast in the medina, followed by explorations through Jemaa el-Fna. This main square really comes alive at night with snake charmers and open air restaurants. It was a bit overwhelming for me, but I do love getting fresh squeezed orange juice and pomegranate juice for just 5-10 dirhams (<$1 US dollar!)
08
There's a petite taxi stand by the main square that became our go-to taxi pick-up spot for all excursions (e.g. to the bus station the next day; to the airport on our last day). It's recommended you negotiate fares to destinations prior to jumping in the cab. For about 40 dirhams, we journeyed from the Medina to Jardin Majorelle, where Yves Saint Laurent found much inspiration.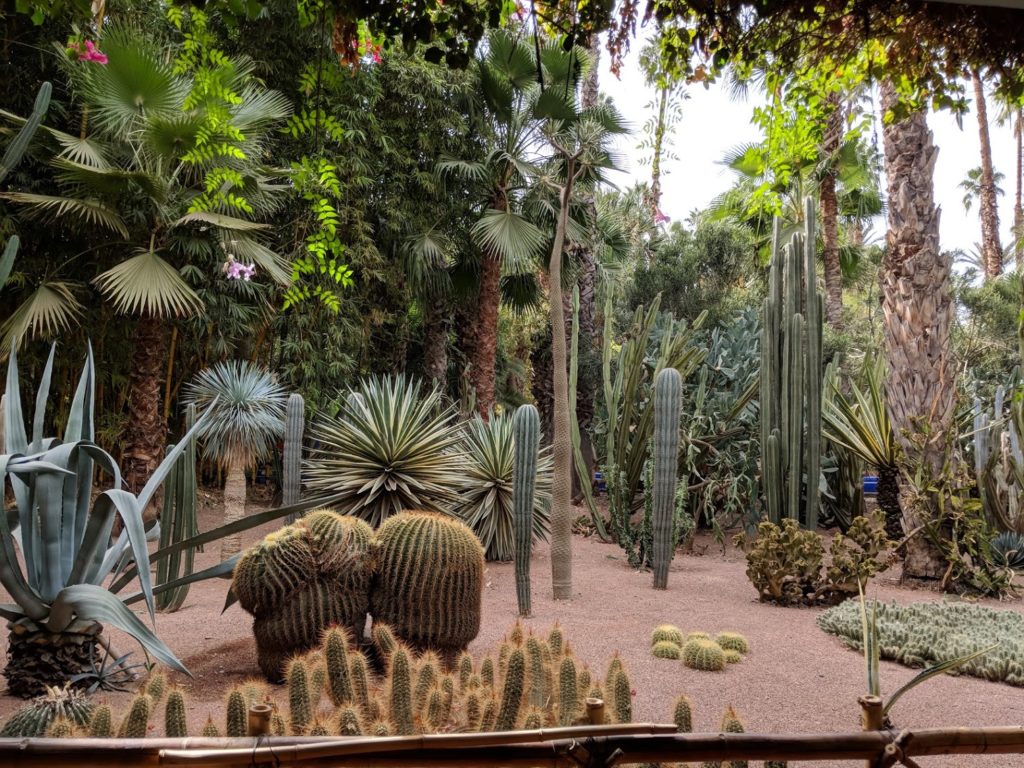 09
After the gardens, we wandered back to the Medina and got lost in the souks (the maze of markets). The souks can be overwhelming, with motorcycles and horses whizzing past. Our riad was an oasis within the medina madness, and an afternoon respite was called for. Gorgeous sunset over Marrakech.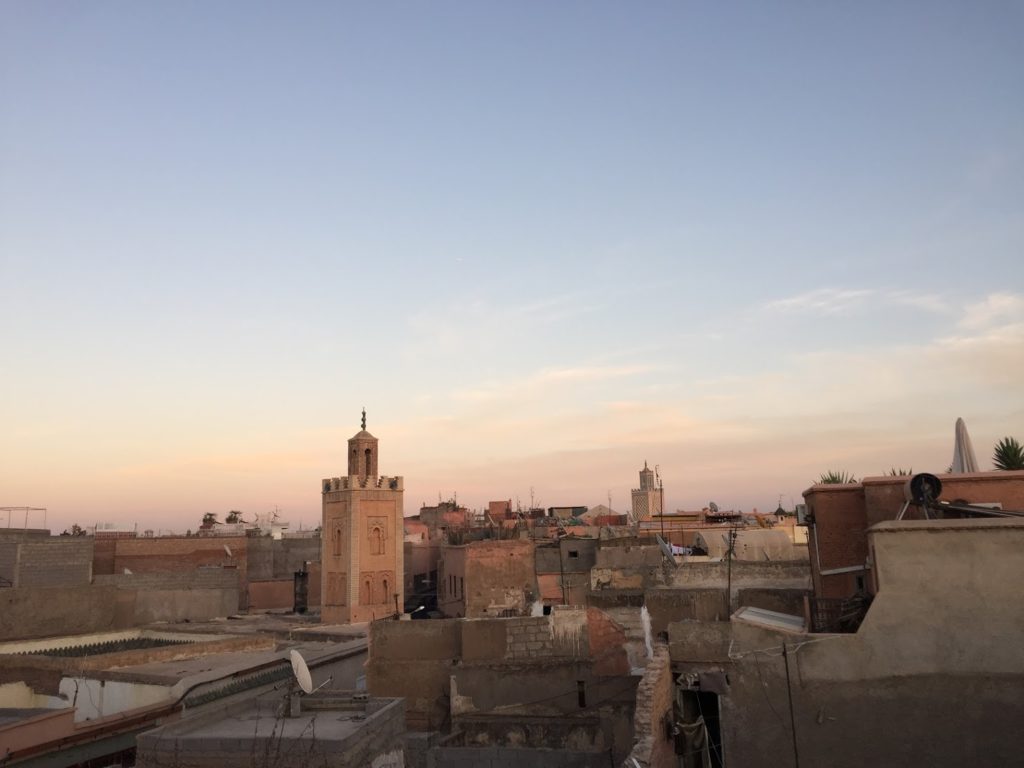 10
We ended the evening with a romantic candlelight dinner at Le Jardin.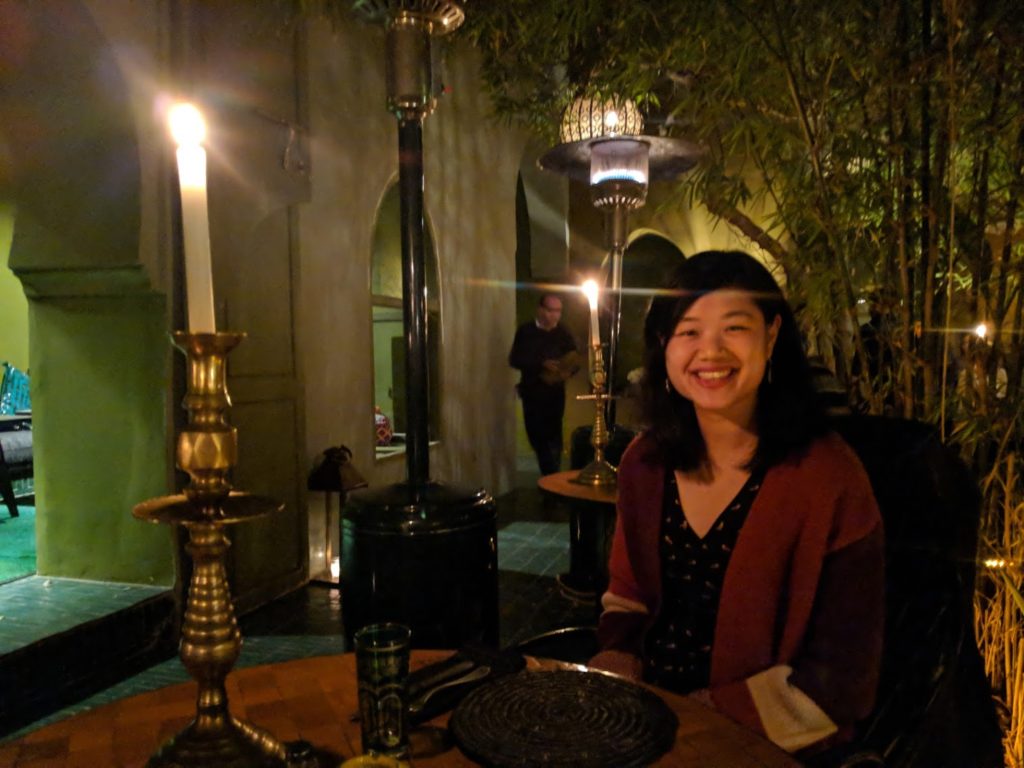 Day 3 – Escape the Souks! Day Trip to Essaouira
11
After two busy days in Marrakech's old city, we ventured away to the quieter seaside town of Essaouira. Essaouira's main claim to fame is as the filming location of Game of Thrones, where Daenerys meets her army of the Unsullied. Essaouira is also the calmer alternative to the bustle of Marrakech, with beautiful blue and white architecture along the coast.
Getting to Essaouira from Marrakech was easy. You can take the local, affordable public bus (Supratours), and the station is a short taxi ride from the main square. The intracity bus ride itself was about 2 hrs 45 min directly west of Marrakech, with one rest stop and peaceful desert landscapes along the way.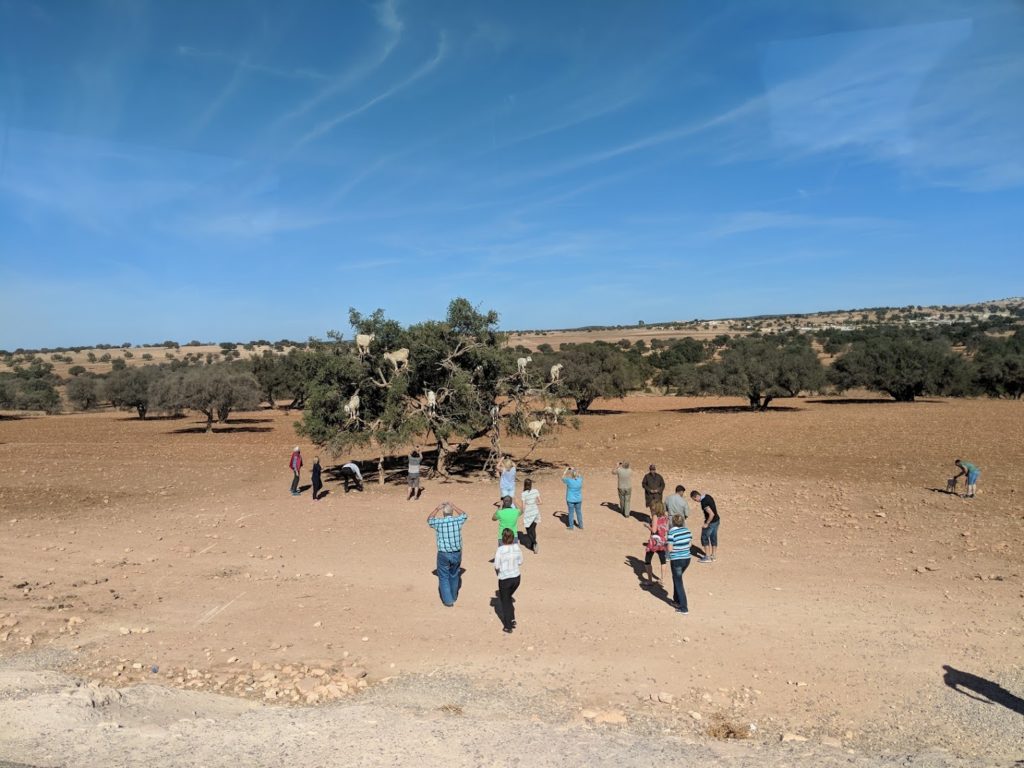 12
Call me a tourist, but no trip in Morocco would be complete without a touristy camel ride. Yes, it's very tacky. But sometimes, touristy attractions really do pack a punch. We called Zouina Cheval on the bus ride to Essaouira, and they were able to arrange a 1-hour camel ride to the beach, complete with pick-up from the bus station and drop-off to the main city. This was absolutely outrageous and amazing. We had a whole caravan going, and it was beautiful to be on the beach. A highlight.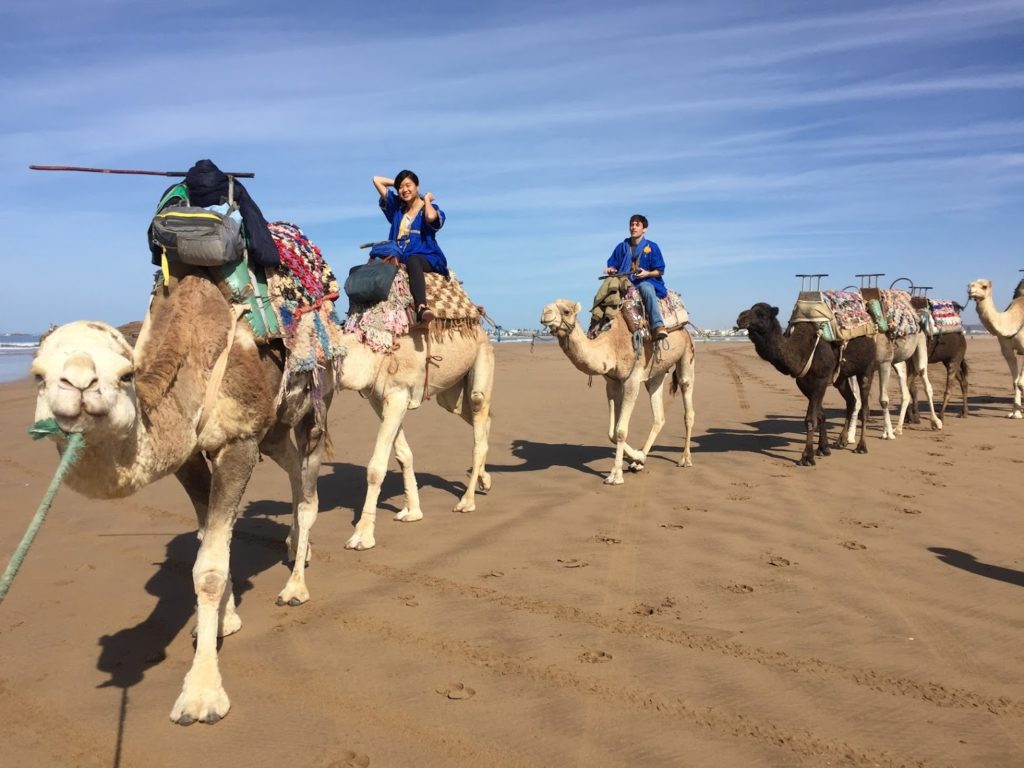 13
We returned to the beautiful seaside town of Essaouria, marked in blue and white, for a few hours before our return to Marrakech for Thanksgiving dinner.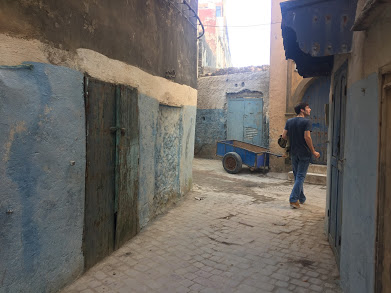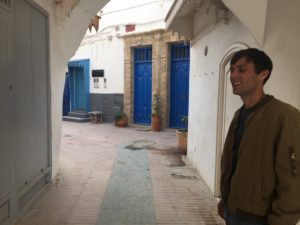 Day 4 – Marrakech Splendor
15
The last day of our short trip in Morocco calls for an all-out traditional breakfast at the riad. Living it up!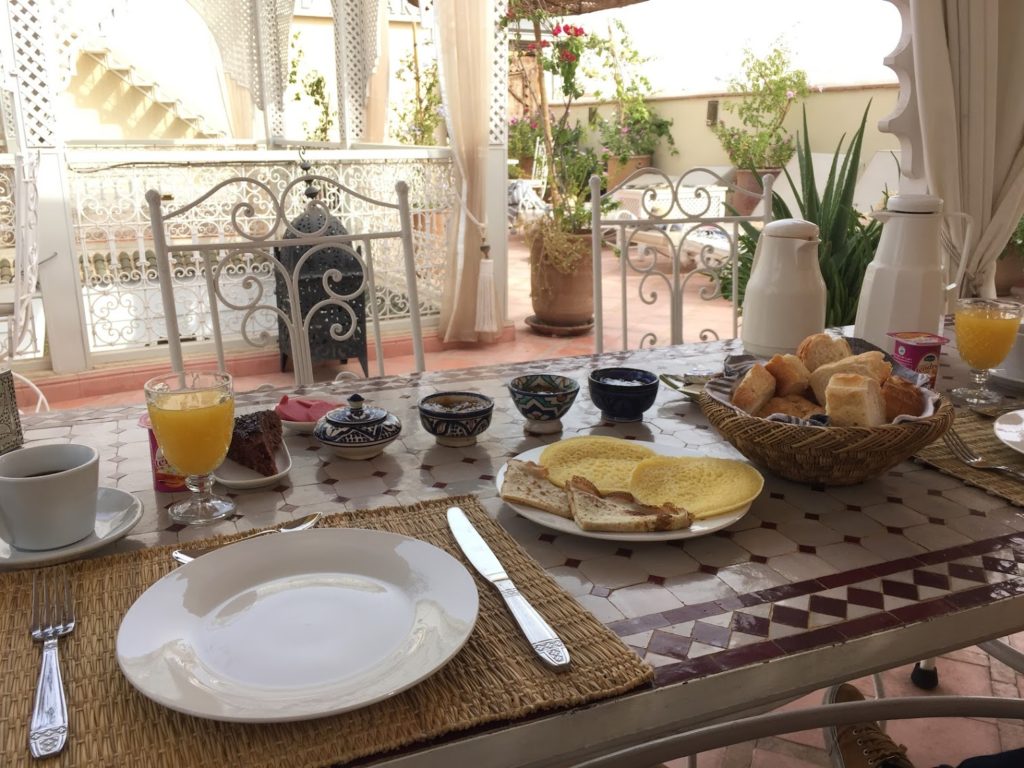 16
We spent our last day in Moroccan visiting palaces and main sights that were a further walk away from our riad. First stop: Palais Bahia (palace of the beautiful, the brilliant).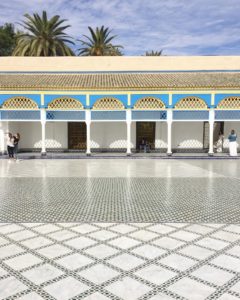 17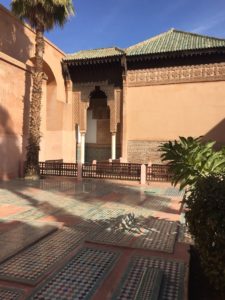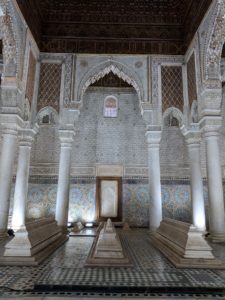 18
Cafe Clock for more moroccan mint tea.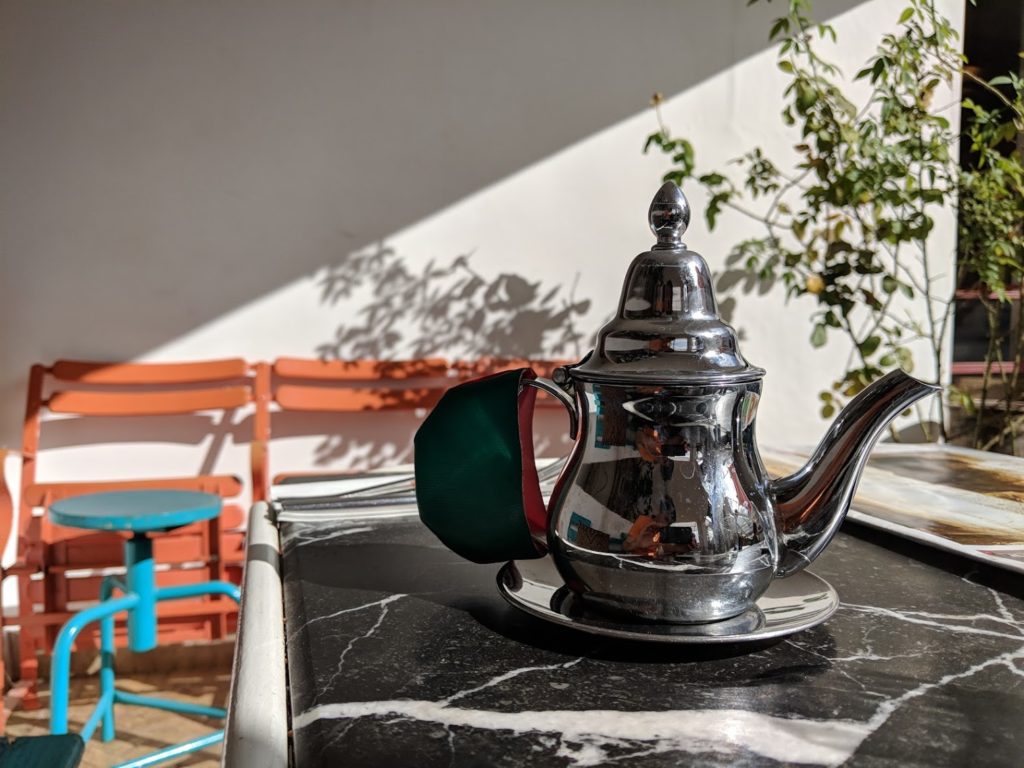 18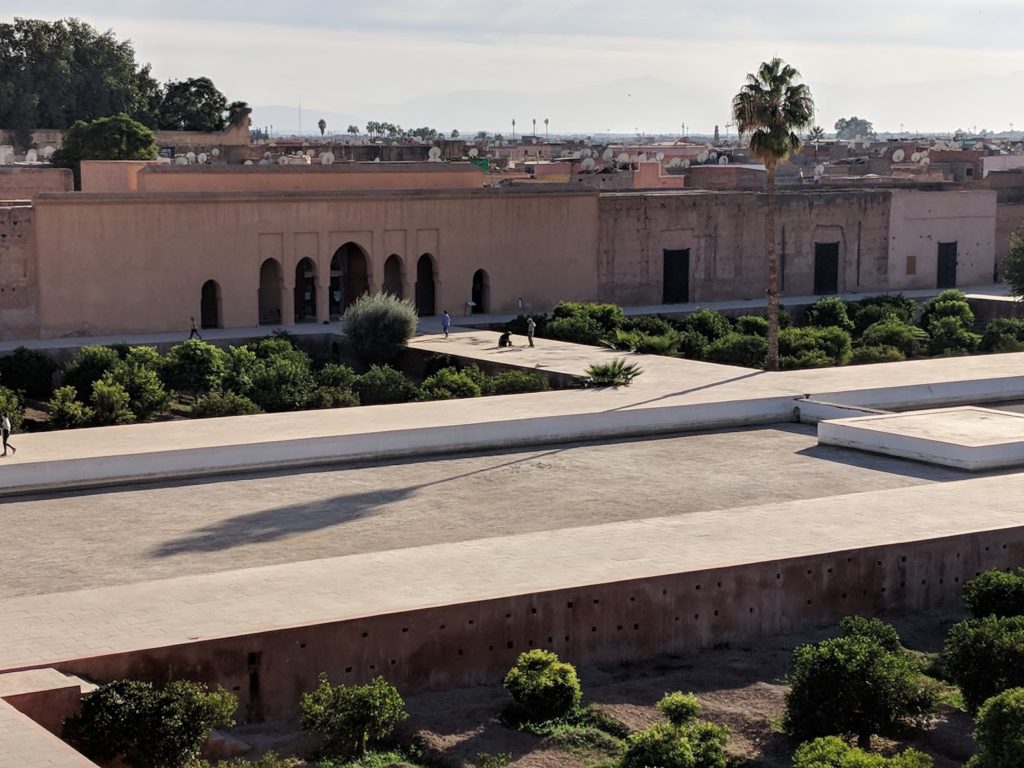 Until next time…
This was a delightful (but short) taste of Morocco. Given more time, I'd certainly want to explore the desert as well as other cities — how does Marrakech as the "Red City" compare to Casablanca as the "White City" or Chefchaouen as the "Blue City"? Or how about one of those multi-day overnight tours with camping in the desert? I'm saving a trip to the High Atlas Mountains, Ait Ben Haddou Kasbah, and Ouarzazate for my next journey in Morocco.